Flagler RollFormers are made in Michigan.
Many Standard Profiles for Ductwork and Roofing.
Download Catalog under HVAC Machine or ask for Catalog.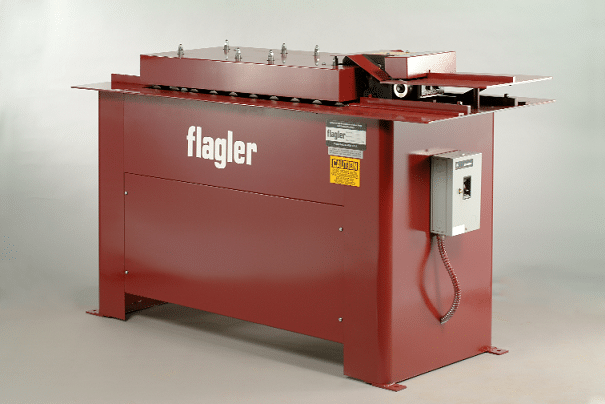 Flagler

Edwards makes ironworkers in MN from 40 to 120 Ton.
Lots of optional accessories.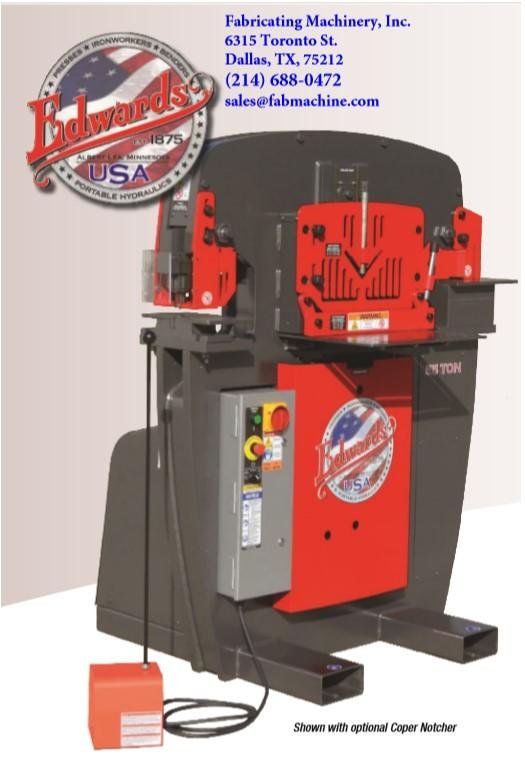 Edwards

CP & D makes punch tooling and Ironworkers blades.
I stock some round sets in Dallas and CP & D makes specials.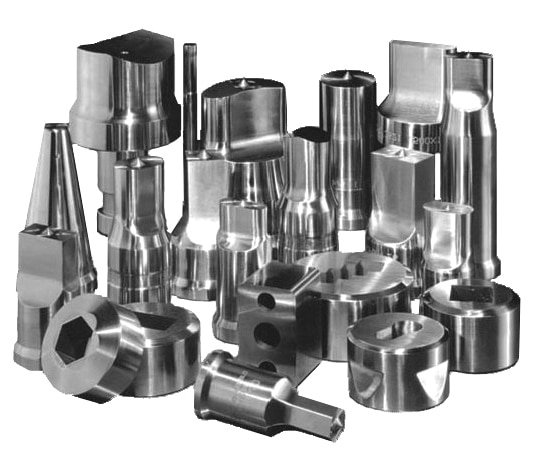 CP & D
MACHINERY AND ACCESSORIES
Fabricating Machinery, Inc sells a large variety of fabricating equipment to cut, bend, form metal punching machine plus the accessories needed to increase production and accuracy. Most machine types have different options for better performance. We often run into customers that were improperly sized a machine or need a feature that is not standard on many models or brands. Let me make sure you get the right size and type of new and used fabricating machine(s) to make your product(s). We have forms for sizing machines like stamping press machines.
We support machines before and after sale. We keep a list of machinery repairmen with what they are best at and where located. We also supply parts, and can often help you get answers on varied quality press brakes machinery, punch press accessories questions. Contact us Today!
TOOLING, BLADES AND PARTS
Cleveland Punch and Die make punch tooling, blades, and tool holders. We stock some round tooling. RK and Wila make press brake tooling. RK planed tooling to 24'. Wila has precision ground sectionalized tooling plus hydraulic or pneumatic clamping systems, and crowning die holders. IKS are the shear blades manufacturers. They have drawings for most brands but also offer custom blades. We sell parts for the brands. We carry and can get contact info for parts on many others.
We have run into lots of different applications over the years. Let us know your needs and we will get you info on best fabricating machinery, new and used press brakes machinery, saw and other tools plus more for your jobs.
Find usGET IN TOUCH
Call us anytime
(214)688-0472
Our Office & Warehouse
6315 Toronto Street, Dallas,
TX 75212, U.S.A.
Contact us via E-mail
Sales@fabmachine.com